imprint
Blank Beratung & Vertrieb
Blank Beratung & Vertrieb
Inh. Daniela Kagermeier e.K.
Robert-Bosch-Strasse 22
95145 Oberkotzau
Phone: +49 (0) 92 86 95 00-0
Fax: +49 (0) 92 86 95 00-95
Mail: officeblank-beratung.com
UST-Nr.: DE 298 748 040
Amtsgericht Hof HRA 4151
Liability for content
We point out that we created all contents of this web presentation with highest care. We do not take responsibility for the currentness, correctness, completeness or quality of the provided information. We explicitly reserve the right to modify, complete or delete individual parts or the complete content of pages at all times and without previous announcement.
External references and links
Please note that we do not influence the presentation and / or the content of external websites, which are linked in our offer. Only the external provider is responsible for his content. We do not check regularly these contents, but we will make sure to delete the external references / links after having obtained knowledge about illegal or objectionable contents.
Copyright / labelling law
The contents published on our site are subject to the German copyright / labelling law. We, respectively the corresponding licensers, are entitled to all rights of the presented contents. The duplication or the use of such content requires in either case our previous approval.
@alphaspirit/shutterstock.com
@Humannet/shutterstock.com
@pogonici/shutterstock.com
@kosmos111/shutterstock.com
@Mr.Piya/shutterstock.com
@Picsfive/shutterstock.com
@zooropa/shutterstock.com
@George Dolgikh/shutterstock.com
@Ilona Koeleman/shutterstock.com
@Gam1983/shutterstock.com
@aopsan/shutterstock.com
@Razumovskaya Marina Nikolaevna/shutterstock.com
@Chirkov/shutterstock.com
@You Touch Pix of EuToch/shutterstock.com
@alekleks/shutterstock.com
@Destinyweddingstudio/shutterstock.com
@M.Khebra/shutterstock.com
@Dragon Images/shutterstock.com
@Fabrik Bilder/shutterstock.com
@Horia Bogdan/shutterstock.com
@Creative Familyshutterstock.com
@Chokniti Khongchum/shutterstock.com
@junjunalex/shutterstock.com
@Wittybear/shutterstock.com

Concept, design and realisation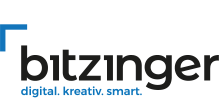 Internet-Auftritte | Online-Shops | Online-Marketing | Neue Medien